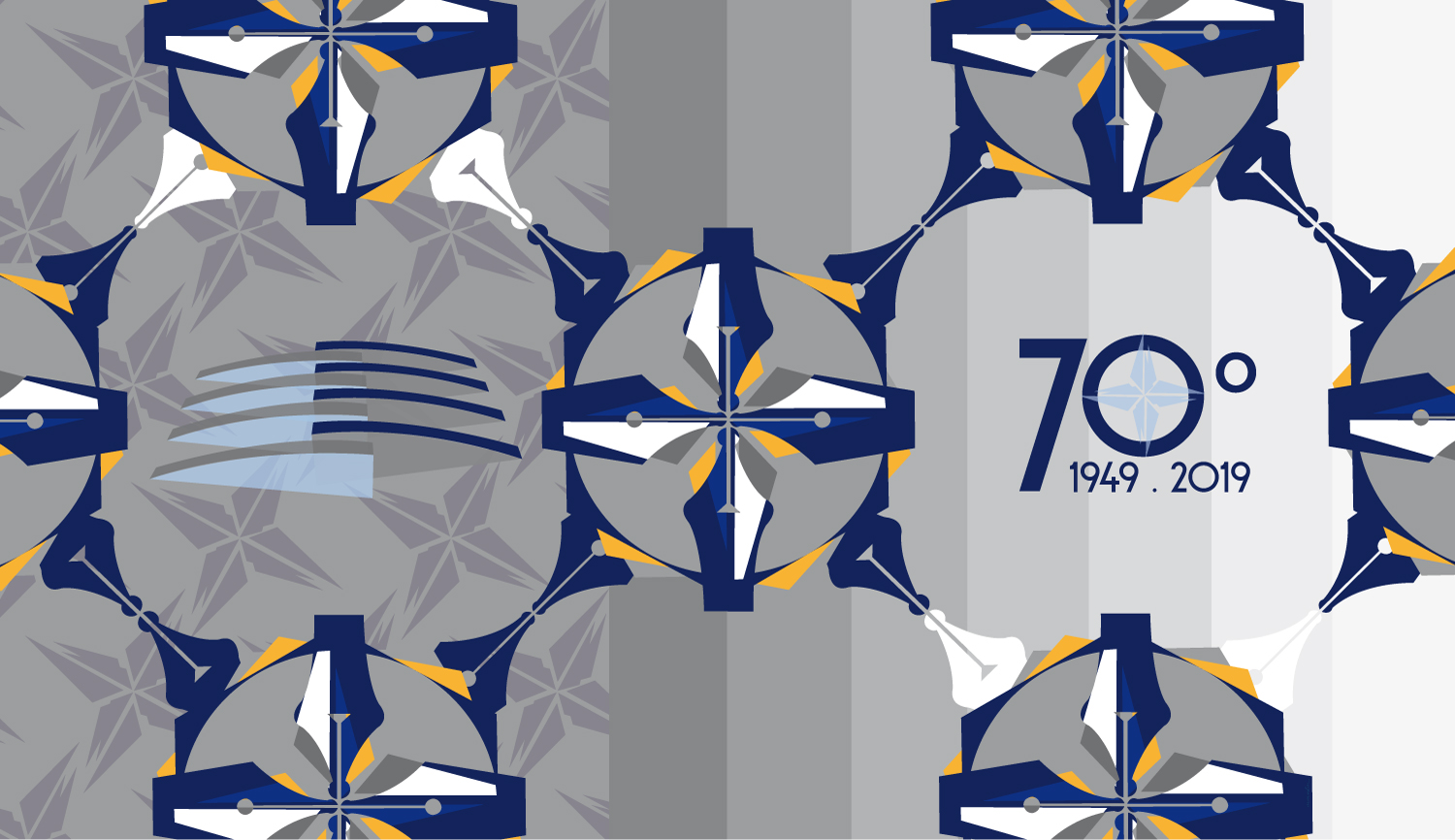 NATO at 70: Refocusing for Change? 
Washington D. C. –  June 27, 2019
---
At 70 years and after facing a global war, the Yugoslav regional conflict in Europe and being involved in several short and long-term crises and stabilisation operations (among which Afghanistan and Kosovo), NATO – as a political-military organisation – has to reckon with a very different political setting from its preceding adaptations. New anti-establishment parties and a wave of neo-national thinking ushered in different democracies appear to put vocally into question the usefulness and the sense of international organisations.
Part of the internal political debate, successfully managed by the last Brussels Summit, has concentrated on traditional issues (burden sharing, efficiency, adaptation to a more assertive and aggressive Russia, ongoing missions and enlargement), but it is rather evident that the challenges of this round of adaptation are more complex than before and should require an in-depth discussion.
The seminar will address the possibilities of NATO's political adaptation in an environment where national retrenchment risks to be amplified despite the concrete success of the Alliance also in the present crisis environment. It will evaluate on the one hand the usefulness of past political-diplomatic experiences in managing the policy debate and, on the other, the relevant de facto trends that could influence the political functioning of NATO and its security mission, since the Alliance is still the best security provider at international level.
The event is structured into two panels.
The first one will explore today's evolving security environment with a deep focus on hybrid threats, new ways to acknowledge collective security and burden sharing, and potential NATO partnerships in the Euro-Asiatic space.
The second will discuss the need for a new strategic approach in order to better tackle emerging challenges and improve decision-making processes.
---
---
---
---
---
---
---