Energy Shifts: the triple transition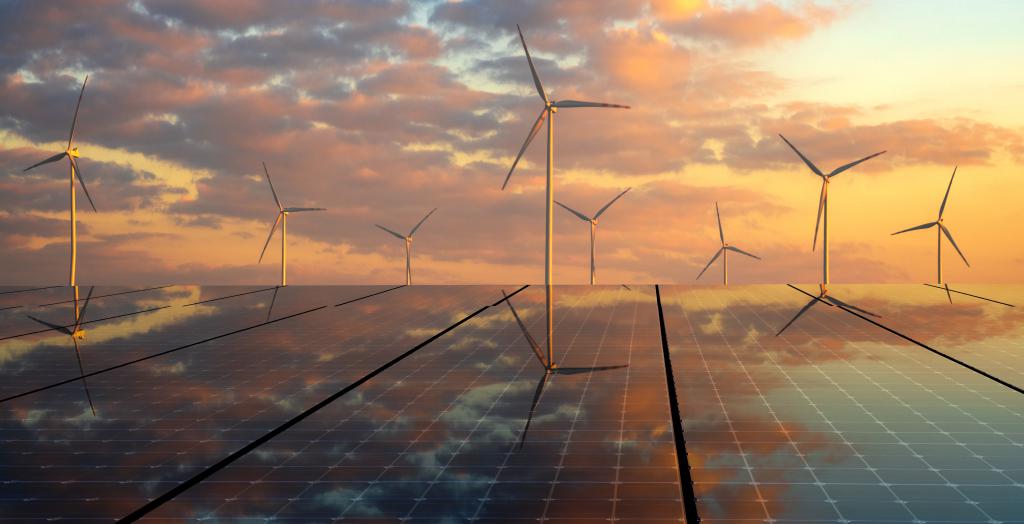 Source: unicreditgroup.eu
No time of transition is completely linear. The one we are facing is even less so, characterised as it is by the simultaneous action of three intertwined transitions. The energy transition, the digital transformation and a general re-balance of global power, with a possible regionalisation of international affairs. Given their high speed, these transitions create remarkable opportunities, but they also produce significant systemic discontinuities. A different mind-set, as well as new conceptual and operational tools, are therefore required to deal with circumstances that are every time less predictable and often characterised by highly destabilising phenomena, as seen in the COVID-19 outbreak.
From an energy perspective, the conventional paradigm that has revolved around fossil fuels for decades is developing into a cleaner, safer model, one accessible to all. The Bloomberg New Energy Outlook 2018 estimates that, by 2050, almost 50% of electricity worldwide will be generated by renewable sources. Meanwhile, the IEA Renewables report (2019) predicts that global renewable energy capacity will grow by 50% in the 2019-24 period. These forecasts confirm that deep changes are ongoing.
In some ways, every energy transition is the result of accelerations in technology and has political, economic and social impacts. Change is underway regarding infrastructure, markets, benchmark resources, stakeholders and strategies, socio-technical regulations and consequently also in the geopolitical balance of power. The same has occurred in the transition from wood to coal, then in turn from coal to oil and gas. Something similar is happening even now with renewables, based on a decentralised, digitised and sustainable production-consumption paradigm. It will certainly not be a sudden shift. We will experience a period of transition, during which the geopolitics of hydrocarbons and of renewable energies will be required to co-exist, sometimes complementing each other, overlapping at other times.
During the transitional phase, policymakers must assume responsibility for taking their countries towards new, sustainable models, by ensuring that the energy transition is fair including from a geopolitical perspective. In other words, they must prevent the energy paradigm shift from evolving into a cause of socio-political destabilisation. Moving in this direction requires an anticipatory vision of the changes and new strategies, suited to the rapidly evolving concept of energy security. Furthermore, massive injections of innovation will be necessary to fully exploit the huge potential of the new energy paradigm.
Digitisation is redrafting the "map" of modernity and, with it, the stratification of power and the rules that governing power. The new paradigm will focus on electrification and will thus lead to further digitisation of the system. The geopolitics of energy, to date intricately linked to the geographical concentration of hydrocarbons and the delicate issues of their transportation, will need to deal with new and decisive aspects, such as cyber security, the supply of critical materials and the control of new technologies that have an increasing influence on countries' energy security and policy.
Renewables are recasting the structural nexus on which the geopolitics of hydrocarbons is based: abundance/scarcity, dependence/security, stability/fragility. The relationship between energy security and the re-distribution of global power persists, although in a different perspective. While energy remains one of the cornerstones of geopolitics, certain natural resources, although contested, will be no longer so scarce as to allow to be used as instruments of influence, pressure or deterrence. Multiple innovative technologies converge on digitised power grids, making these infrastructures a crucial hub not only for the energy transition, but also to deliver new global political and economic structures.
Even in the energy sector, the confrontation (or cooperation) among sovereign powers will be principally technological, and in the future, geopolitics will be "functional" to the development of infrastructure connectivity. We are moving towards a new representation of global power and its balance. Ultimately, no energy transition has ever remained completely isolated from geopolitics. Nor will the present one. The first countries to realise the change by adapting their strategies, whether national or business, are likely to become successful leaders in the energy transition.
If we want to help in consolidating energy security and match it with the evolution of the current paradigm, we have means to invest in the political and institutional stability of countries and in the prosperity of their populations. Tackling the triple transition is an urgent global challenge, one from which we cannot escape.