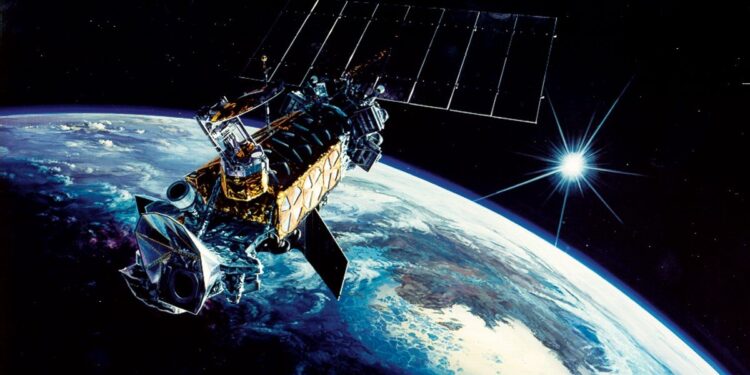 Space Strategies 2020. The critical dimension of space: new threats, new technologies
NATO Defense College-NATO Defense College Foundation closed-door Webinar – June 5, 2020
---
Space is becoming even more than before a key variable in international security since more and more major countries create their own space commands. Compared to the Cold War environment, the number and quality of important space actors has significantly increased, witness some big private actors (Space X) and countries like China, India, Brazil, Indonesia, Ukraine, Israel, Sweden and Iran. The old programmes set up by the Soviets and the USA were either modified or terminated, but new research may open the path for new and far reaching developments.
The outer space is essential for any meaningful implementation of network-centric warfare (in itself one of the major components of the ongoing revolution in military affairs) and at the same time it may become an important battle space between satellites, satellites with self-defence capabilities and anti-satellite weapons. A development excluded by current treaties on outer space.
Even excluding a militarisation of outer space, the coupling of space operations and cyber commands will impact not only on stabilisation operations, but on deterrence itself. Moreover, new military and dual use technologies are quickly modifying the traditional space environment, among which hypersonic, anti-satellite weapons, active debris removal satellites and improved detection systems at civil/commercial level.
This emerging paradigm entails a new approach to space affairs and new strategies to be developed. For this reason, the Foundation deems necessary a dedicated new high-level seminar organised on two panels: one on the security dimension of space in its double military and civil domain and the other on main technologies.
The first panel will address the new space military and security dimensions implied by the creation of specialised space commands but also by the complex interaction between civil and military sensors. Therefore it will try: to define the shift created by space, sketch the interaction between the space and the AI cyber dimensions and highlight the porous border between military and civil applications in space.
The second panel will discuss the main technologies underpinning new space strategies in the context of the aerospace industrial system and illustrate the emerging space technologies and their impact on a military/security space architecture.
---
PAST ACTIVITIES
Talk About Crude. Fluctuating Oil and COVID-19 (Joint Webinar)
Zoom, 3 June, 2020
The Middle East after Coronavirus
(Joint Webinar)
Zoom – 21 April, 2020
Confronting Criminal/Terrorist Threats. The reshaping of non-state actors
Rome – 9 December, 2019
Arab Geopolitics after the Caliphate.
How to exit the fragmentation trap
Rome – 9 October, 2019
Book Presentation "Shaping Security Horizons. Strategic Trends (2012-2019)"
Rome – 15 July, 2019
NATO at 70: Refocusing for Change?
Washington D.C. – 27 June, 2019
Balkan Perspectives – Adapting the partnership and integration paths
Rome – 16 May, 2019
Targeting the de-materialised "Caliphate". Extremism, radicalisation and illegal trafficking
Rome – 6 December, 2018
Book presentation "I Balcani occidentali al bivio. La NATO, KFOR e il ruolo dell'Italia"
Rome – 17 October, 2018
Afghanistan and Central Asia: Looming priorities and regional un-balances
Rome – 4 October 2018
NATO versus the new global threats
Rome – 15 June 2018
Africa in Action: Tailoring security to real needs and threats
Rome – 8-9 May 2018
Book presentation "PEACEMAKERS. American Leadership and the End of Genocide in the Balkans"
Rome – 12 March 2018
The Western Balkans at a Crossroads 
Rome – 6-7 December 2017
Arab Geopolitics from Turmoil – Balances, Stability and Regional Order
Rome – 5-6 October 2017
Is NATO indispensable?
The Brussels Summit
Rome – 18 May 2017
Balkan Networks and Stability
Rome – 6-7 April 2017
Book Presentation
EMERGENZA LIBIA
Rome – 7 December 2016
Deep Maghreb: (in)security and stability – North Africa and its Sahel dimension
Rome – 30 November 2016
CBRN Risks in Maritime and Land Containers Transport
Rome – 25-27 May 2016
NATO in a world of disorder
Rome – 25 May 2016
Arab Geopolitics in Turmoil
Rome – 25-26 February 2016
Eurasia and armed radicalism
Berlin – 27 January 2016
NATO Summit 2016 Advisory Panel meeting
Rome – 25 September 2015
The shaping of Eastern Europe
Rome – 18-19 May 2015
The futures of integration
Rome – 7-8 October 2014
Game changers
Rome – 13-14 February 2014
Afghanistan to 2014 and beyond
Rome – 7-8 February 2013
NATO and the Arab Spring
Rome – 17-18 November 2011