In Tokyo (23/5/2022), President Biden launched the IPEF (Indo-Pacific Economic Framework), a tool designed as a US response to those who criticized Washington's Indo-Pacific strategy as too security-focused and geared towards military deterrence of China. Washington has had to deal with these issues due to retreat in 2019 from the Trans-Pacific Partnership (set up by President Obama) by President Trump. The TTP went forward and, in the meantime, Beijing created in 2020 the Regional Comprehensive Economic Partnership (RCEP). Unfortunately re-entering the TTP is a delicate subject in domestic politics before the mid-term elections, so the IPEF is a means to re-establish a presence, albeit it is not (yet) a free trade agreement.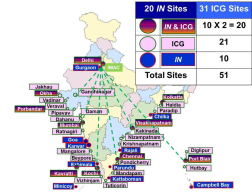 Success is not guaranteed, due to local differences and the lack of clear incentives. But if even a digital agreement – creating technology standards based on democratic and free-market values – were to emerge from the IPEF, it would be a first progress for Washington. These standards would exist in opposition to the Chinese ones, that may cause concern to other parties regarding privacy and data protection.
A further approach to advanced technologies could involve initiatives regarding emerging and disruptive technologies (EDTs). NATO, as far as it can gathered before the Madrid Summit, intends to work more closely with its Indo-Pacific partners to support the rules-based international order, rather than operating directly in the region. The US administration and NATO's Secretary General stated their position quite clearly. "Beijing's defence of President Putin's war to erase Ukraine's sovereignty and secure a sphere of influence in Europe should raise alarm bells for all of us who call the Indo-Pacific region home," said Secretary Blinken. "We agreed to step up cooperation with our partners in the Asia-Pacific because the crisis has global ramifications," said NATO Secretary-General Jens Stoltenberg following the meetings of NATO Ministers of Foreign Affairs. "We will reset our deterrence and defence for a more dangerous world and will deepen our cooperation with like-minded countries and organizations, including the European Union and countries in the Indo-Pacific", he elaborated further.
This year, NATO will adopt a new Strategic Concept that sets out how to address collective security in the face of old and new challenges. For the first time, China is expected to be mentioned as a challenge for the Alliance.
To contribute to regional security in the Indo-Pacific and Euro-Atlantic regions, NATO should combine these two objectives so as to harness and extend its network of partners in the Indo-Pacific and combine efforts in standard-setting and innovation in EDTs. To combine innovation with like-minded countries, NATO could also work with the EU to develop at the appropriate military and security level digital partnerships and follow convergent security protection policies.
On the 24th of May, Tokyo hosted the meeting of the leaders of the Quad, the quadrilateral security dialogue in which the United States, Japan, India and Australia participate. The Quad leaders spoke of further strengthening "practical cooperation" between their respective countries, also in the EDTs sector, and agreed to launch the Indo-Pacific Partnership for Maritime Domain Awareness (IPMDA).
The IPMDA will offer the four countries and their partners "a cost-effective, integrated, near-real-time maritime domain awareness framework". It will do this by relying on satellite imagery and sharing of space assets between the partners, mainly used to monitor Beijing's movements in the region. Several existing surveillance centres in Singapore, India, and the Pacific will be linked together and pool data from satellite technologies. These centres are namely:
Maritime Security Centre – Horn of Africa (MSCHOA)

Indian Ocean Regional Information Sharing platform (IORIS)

MASE (Maritime security programme) for the ESA-IO region

Information Fusion Centre – Singapore

Information Fusion Centre – Indian Ocean Region (IFC-IOR)

Agencies addressing piracy
In the meantime, the political, diplomatic and military activity of China continued untiringly. Foreign Minister Wang Yi travelled to eight insular countries in the region, in order to reinforce bilateral ties and possibly to extend security ties beyond a first agreement with the Solomon Islands.
At the same time, air and sea exercises around the island of Taiwan started as a reaction to the support shown for Taipei by US President Biden at the Quad Summit. On that occasion, when asked by a reporter if the US would defend Taiwan if it were attacked by China, President Biden responded: "Yes… That's the commitment we made". Evidently the State Department and the Defense Department top officials reiterated that nothing had changed in the US position on Taiwan and on the One China Policy, but Beijing reacted harshly to the presidential words.
While he was in Tokyo, China and Russia sent jets over the seas in northeast Asia, in what Japan's Defense minister called a "provocative" and "unacceptable" move. A demonstration of how the area can act as a dangerous multiplier of the dynamics between powers, risking an escalation that would affect also France, UK and Germany, countries who either have a stable presence or a policy or begin to show the flag in the region.
Emanuele Rossi
He is an author and is specialised in international affairs and geopolitics with a focus on transatlantic relations, USA, China, Middle East.