The great reshuffle put in motion by significant diplomatic achievements early this year have certainly contributed to the de-escalation in the Gulf, providing a window of opportunity for dialogue and détente. The deal brokered by China in March between Iran and Saudi Arabia is yielding encouraging results, as shown during the visit of Iranian Foreign Minister Hossein Amir-Abdollahian to Riyadh on the 17th of August.
Reciprocating the trip to Teheran of its Saudi counterpart Prince Faisal bin Farhan al-Saud early in June, Amir-Abdollahian not only travelled with the new Iranian ambassador Alireza Enayati, who recently took office at the Iranian embassy in the kingdom (reopened after the two countries severed ties in 2016 over the execution in Riyadh of the Shiite cleric Nimr al-Nimr). He also met with the Crown Prince Mohammed bin Salman al-Saud (commonly referred to as MbS), de facto and de jure ruler of the country since becoming Prime Minister as well.
The rapprochement has certainly contributed to ease tension between the two powerhouses, engaged in a quest for supremacy in the Middle East that has exacerbated civil wars in the wider region. It is also in line with the new regional trend characterised by the normalisation of diplomatic ties and a diplomacy first approach explicitly encouraged by the US administration ever since the inauguration of President Joe Biden.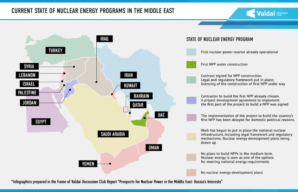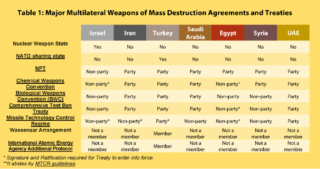 It is worth noting that as the incumbent seeks a re-election at the next presidential elections of 2024, Washington is actively working on expanding the Abraham Accords, concentrating all its efforts on what can be considered the main prize for such an enlargement: Saudi Arabia. As a regional heavyweight for economic, security and religious reasons, Riyadh's membership can be seen as transformational in both Tel Aviv and Washington, offering a lifeline to the faltering premiership of Benyamin Netanyahu, while boosting Biden's chances of re-election at the same time.
Nevertheless, such a development would carry significant risks that could possibly reverse the regional détente. Not only a normalisation between Riyadh and Tel Aviv could endanger the tentative rapprochement between Iran (which rules out any relationship with Israel) and Saudi Arabia; it will also have severe implications for non-proliferation, given Saudi demands of US assistance in developing domestic nuclear energy capabilities as part of any normalisation deal with Israel.
Stemming only in part from its economic diversification plans, Saudi Arabia's nuclear ambitions reveal its uneasiness with the uncertain fate of the Joint Comprehensive Plan of Action (JCPOA), which has left Teheran only 'months' away from building a nuclear weapon, according to US assessments. For this reason, Riyadh is also exploring other options that would not prevent uranium enrichment, a pre-condition for negotiations with the US (and Israel): disclosed in late August, a bid by the China National Nuclear Corporation (CNNC) to build a nuclear power plant in the Eastern Province put significant pressure on foreign-policy circles in Washington, now forced to double down on a nuclear-prone ménage à trois.