Taliban's return to power since 2021 represents a serious concern for Tajikistan, which distrusts on their ability to prevent the destabilizing threats posed by both the Islamic State Khorasan Province (ISKP) and the so-called "Tajik Taliban" along the shared border with Afghanistan: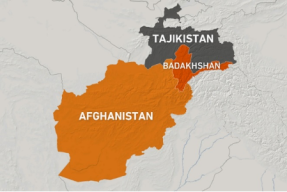 consequently, in order to boost domestic stability Tajik President Rahmon has involved other countries (China, Iran, United States) in the security cooperation – but preserving at the same time Russia's role as main security provider in the region – with the purpose to obtain additional military assistance.
Unlike the other Central Asian republics, which have promoted an open approach based on dialogue with the Taliban, Tajikistan has tense relations with them, refusing to recognize the new and non-inclusive Taliban government because of the exclusion of ethnic Tajiks, which accounts for nearly 1/3 of the total Afghan population. Taliban also oppose to Tajik decision to provide sanctuary and support to the National Resistance Front (NRF).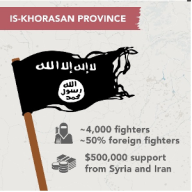 In spite of Taliban commitment to eradicate the presence of terrorist groups in Afghanistan, which could be a threat for bordering countries, the scenario is not improved: in May ISKP launched a rocket attack from Afghanistan to Panj district in Tajikistan, while "Tajik Taliban" led by Mahdi Arsalon control the border along the Darvaz district, so representing a constant threat for Tajikistan's security (K. Ibragimova, Tajikistan: ISKP claims new cross-border attack, officials deny, Eurasianet, May 9, 2022).
The recent agreement on bilateral security cooperation with Iran has a great relevance not only in military terms, but this is a concrete step to improve political and diplomatic relations between Dushanbe and Teheran, which worsened because of an alleged support of Iran to anti-Rahmon opposition militants. In May, Tajikistan has opened a facility for the production of Iranian-designed Ababil-2 tactical drones, while after some weeks Rahmon paid an official visit to Teheran (after 9 years) meeting the Supreme Leader of Iran, Ayatollah Ali Khamenei, and discussing about security cooperation.
In addition to Afghanistan threats, Tajikistan's decision to open a UAV (unmanned aerial vehicle) plant with Iranian support could be interpreted as reaction to counter Kyrgyzstan's purchase of Turkish-made Bayraktar TB2 combat UAV (V. Kaleji, Iran Opens Ababil-2 Drone Factory in Tajikistan: Reasons and Implications, Eurasia Daily Monitor Volume: 19 Issue: 88, June 14, 2022): as a matter of fact, unsolved territorial disputes along their share border have produced a scenario of latent conflict and tensions between local communities.
Military cooperation with Teheran is another attempt of Tajikistan to diversify its security cooperation, increasing its military capabilities. In order to protect BRI's investments and to strengthen regional security, China is working to build a new military base in Tajikistan, near the country's border with Afghanistan: Beijing already operates a military base in Tajikistan in the Murghab region, near the Afghan border and close to the Wakhan Corridor. Following the visit of the U.S. Army General Michael Kurilla in Tajikistan in mid-June, the US has confirmed its security assistance to Dushanbe, providing training, equipment and infrastructures to defend the weak border with Afghanistan.
The official visit of Russian president Putin at the end of June (his first trip abroad after the start of Russia-Ukraine war) pointed out that Moscow remains the main security provider and military partner for Tajikistan, which is member of the CSTO regional security bloc and hosted the Russia's largest military base abroad (201st Motorized Rifle Division) and other military facilities in its territory. Putin's silence about Iranian-Tajikistani military cooperation as well as Chinese move to open two military facilities in Tajikistan could be linked to a positive attitude towards Teheran and Beijing contribution to build a regional security architecture and to fight terrorism, also considering that all involved actors are also members of the Shanghai Cooperation Organization, the Sino-Russian-leaded regional security bloc.