After one year that Taliban have seized the power in Afghanistan, their intention to restore stability and to provide security in the country and in the region has not been carried out. As a matter of fact, between April and August 2022 several rocket attacks against Uzbekistan and Tajikistan (claimed by the Islamic States Khorasan Province, ISKP) show that Taliban are not able to keep their commitment to fight against terrorist groups operating in the country, that was one of the key points of the Doha agreement, signed between US and Taliban in 2020 (J. Daly, Rocket Attacks on Tajikistan and Uzbekistan Undermine Taliban Security Claims, Eurasia Daily Monitor Volume: 19 Issue: 116, August 1, 2022).
This threat is a sensitive issue for the regional countries like Uzbekistan, that has adopted a conciliatory approach towards Taliban, based on the improvement of a political dialogue and on an inclusive policy aimed at avoiding the international isolation of the new rulers in Kabul. Uzbek President Mirziyoyev and its former Foreign Minister Abdulaziz Khafizovich Komilov have regularly stressed the need to integrate Afghanistan in interregional economic process and the execution of infrastructural and energy projects in order to improve and increase regional connectivity. Considering its geographic position as a strategic trade hub connecting China and Central Asia with the Middle East and the Indian Ocean, the need to preserve Afghanistan's security and stability represents the key precondition to implement these ambitious projects of regional cooperation.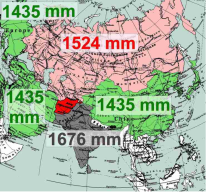 The double geographically-landlocked Uzbekistan is an active supporter of railway projects crossing Afghanistan, an important transit country for trade corridors and as economic partner within Tashkent's regional policy. Uzbekistan is Afghanistan's only neighbour with which it has a railway connection (Termez–Hairaton–Mazar-i-Sharif; the only Soviet gauge line in a country devoid of railways) and one of the main trade partner and electricity supplier. Uzbekistan's former Foreign Minister Kamilov met Taliban officials to discuss the implementation of interconnectivity projects such as the construction of the Trans-Afghan railway line to Pakistani ports (which will also provide transit fees to Tashkent, in addition to the access to new markets), but also in the energy sector such as the Surkhan-Puli-Khumri power transmission line, which, if completed, would boost Uzbekistan's electricity supplies to Afghanistan by 70%. The Trans-Afghan railway corridor will allow Tashkent to diversify its trade routes, because about 80% of Uzbekistan's imports and exports pass through Russia.
However, the recent ISKP rocket attacks at military sites in Uzbekistan's Surkhandarya border region could modify Mirziyoyev's approach towards Taliban: in spite of their commitment to provide security to both infrastructures, ISKP's threats could undermine or delay these projects, also considering that the lack of international recognition for the Islamic Emirate prevents the possibility to attract financial support and investments to realize the Trans-Afghan railway. Also recently, Uzbek President asked Taliban to break off ties with all international terrorist organizations and to adopt strong measures to counteract terrorism: on the Taliban side, Uzbekistan's support is important to overcome international isolation, also because Mirziyoyev repeatedly urged the US and the international community to unfreeze Afghan assets in foreign banks, which could be useful for the socio-economic development of the country (J. Lillis, Uzbekistan urges neighboring Afghanistan to cut ties to terror, Eurasianet, July 26, 2022).